Changing clothes in public won't be much of a hassle for active women anymore with The Undress. To put in simple words, this is the world's first dress for all active women out there. It will help you change clothes anywhere without ever being naked.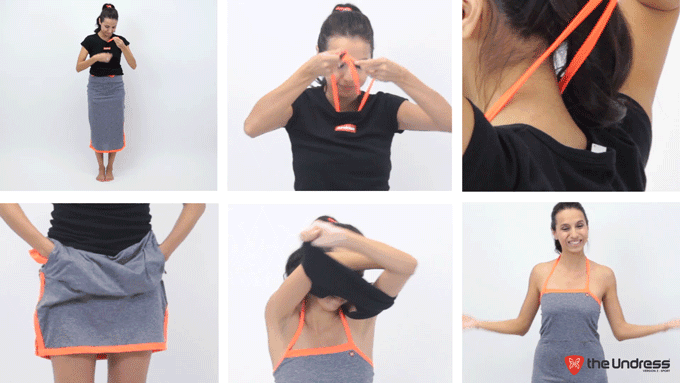 No more uncomfortable towel changes or public toilet distress! You'll get to change from your workout clothes in minutes and in a way which will never let you be naked in public. It's a perfect product for runners, cyclists, yogis, triathletes, travelers, super moms or anyone who often go through the hassle of changing clothes in public time and again.
The Undress comes in a variety of colors, fabrics and sizes to choose from. Have one for yourself and travel with your own mobile changing room around the clock!