In 2012, Andrew Zimmern, the buoyant host of Travel Channel's Bizarre Foods, prophesied Filipino food as "the next big thing." In his interview with Today.com, he said: "I want to go on record… it's just starting. I think it's going to take another year and a half to get up to critical mass." Media outlets jumped on this soundbite: "Andrew Zimmern Declares Filipino Food the New Everything," read Grub Street. Good Morning America ran the wordy "Top US Food Critic Says Filipino Food Is 'Next Big Thing' in America."
For the next few years, headlines steadily repurposed Zimmern's declaration. "The Filipino Food Wave Is Coming," wrote National Geographic in 2015. A few months later, Mashable predicted Filipino cuisine would be a "huge food trend you'll devour in 2016." The wave never hit — sisig and pancit did not become as common as tacos and lo mein — and in 2017, even bigger names sounded off. First, Anthony Bourdain anointed Filipino food as the hot trend in waiting. Soon after, chef and restaurateur April Bloomfield called Filipino food the "next big thing."
While Filipino food may very well become as accessible as Mexican and Chinese food one day, for now, it's just the latest "ethnic" (a term that NYU food studies professor Krishnendu Ray said tends to signify something as "non-white") cuisine to be declared a trend. And that's a problem.
On the surface, seeing influential celebrities and publications declare a cuisine — your cuisine — the next big thing can be exciting. When she first heard Zimmern's proclamation in 2012, Nicole Ponseca, the Filipino-American restaurateur behind two of New York City's preeminent Pinoy restaurants, said she had what she refers to as a "split reaction." Ponseca's restaurants, Jeepney and Maharlika, had just opened. "So, my business mind was like, 'OK, great. This is a voice that will reach people I may have not been able to,'" she said. "Plus, the frequency at which that article got retweeted was marketing that I couldn't afford as a mom-and-pop operation, and at the end of the day, I want other people to try my food."
But declaring an entire "ethnic" cuisine a trend is inherently dismissive. To Ponseca and many others, doing that ignores and blows past the history of a cuisine. Filipino food, for example, is the main source of sustenance for more than 100 million people around the world today and has been eaten for centuries, even in the United States. (There is a long history of Filipino immigration to America, dating as far back as the late 18th century.) Notable Filipino restaurants have been in the country for decades. Unlike, say, molecular gastronomy, Filipino food isn't a new, invented fad that suddenly captivated the restaurant world. So the very nature of tagging something as a trend also gives it a shelf life that is set to expire after its moment of popularity. But that's not how cuisines work.
"Trendifying" a cuisine is not as economically advantageous as it might seem. Sure, having something thrust into the national spotlight can help fill restaurant seats. "It gets people interested in your food," said Ponseca. "At the very least, you enter their consciousness, which [Filipino food] may not have ever been in." But who truly benefits at the end of the day? Rarely is it the "ethnic" community itself.
"I feel really cynical when different cuisines are called a trend at this point," said Soleil Ho, a chef and co-host of the Racist Sandwich Podcast. "What do the original communities, the POCs, get from it? How does it improve their material condition?" said Ho. "It usually doesn't." The reality, she added, is that "more often than not, eating a food does not translate to respect for the people who make that food."
The people who profit the most from the rise of a cuisine in mainstream consciousness are those outside of the culture. "When a food becomes trendy, investors are looking to open restaurants that feature that very food," Ho said. But those investors are not putting their money into the existent community. Instead, they tend to keep bankrolling the same demographic — white male chefs or restaurateurs, and sometimes, white female chefs — over and over again, she observed. Customers, especially the "average white foodie consumers," will often be their patrons and show outward support. "You will find people who will pay more in order to avoid having to go to communities of color and actually putting money back into those economies."
This mentality is often reflected in media coverage. The immigrant-run restaurants, perhaps in less hip parts of a city, are rarely the ones visited by the nationally renowned critics, and consequently hardly appear on the "best of" lists put out by glossy magazines. Those honors are typically reserved for white male-run versions of such restaurants in neighborhoods that immigrants are frequently priced out of. These men go on to become known as the experts of the cuisine — the people who receive the prestige and the paycheck after the "ethnic" cuisine becomes trendy.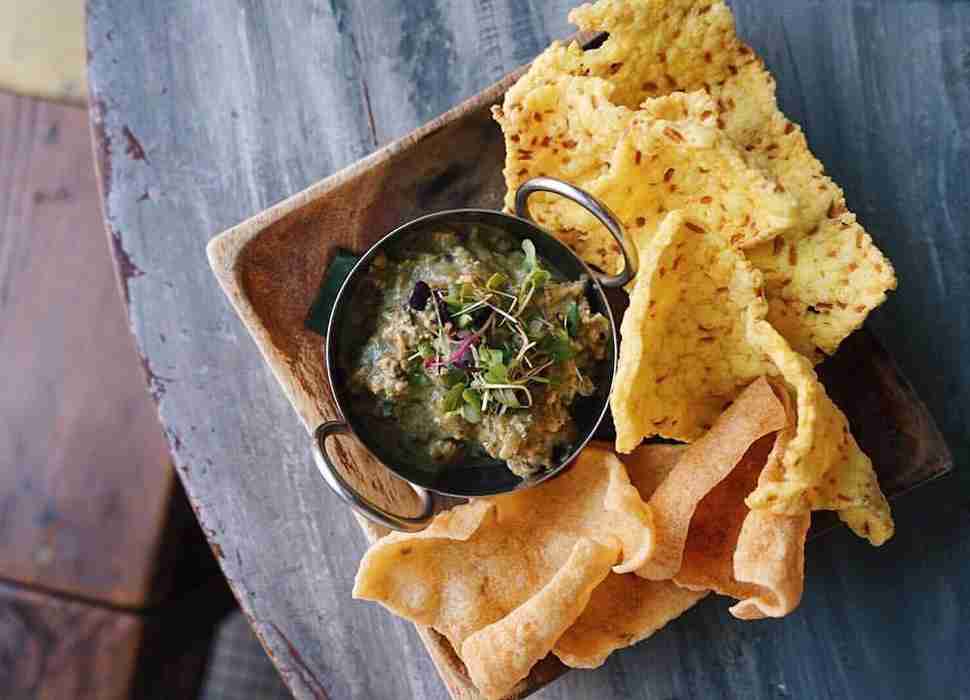 The conversation surrounding the rise of Euro-centric cuisines is drastically different. In the past few years, Scandinavian food has ascended throughout the United States as a trend typically referred to as New Nordic. "When you talk about New Nordic, you can name chefs — period," said Ho. "I think that says so much about the nature of the trend, and the nature of the media surrounding the trend."
Ask most "foodies" and food journalists to name a Nordic chef and they'll likely spit out a number of names like René Redzepi and Magnus Nilsson with little effort. It's less likely that they could name a Filipino chef who is cooking Filipino food. "The New Nordic trend has temples that people want to go to, and people will slam down their money on the table saying 'I want to experience this,'" said Ho. "No one is going to Filipino temples of cuisine right now."
"All of these stories about Filipino food being the next big trend — they don't tend to have lists of chefs of restaurants that translate into immediately benefiting the community," Ho added. "But when you look at these New Nordic stories, there are links to Amazon pages for cookbooks chefs have written and info on how to get reservations at a chef's next project." The media coverage isn't so general, and instead takes time to put the spotlight on people who are doing things within that specific space. Food & Wine went so far as to even publish a New Nordic "manifesto," detailing the specific rules of the cuisine. "There is actually investments in the particulars, not that this is just a monolithic cuisine that will become trendy and is good," Ho noted.
"Why do I need you to tell me that I'm cool? Why do I need you to tell me that I'm valuable?"
This framing is deeply important, said Ponseca. New Nordic doesn't feel like a "commodity," she explained. Instead it feels like, "Yeah, I'm riding a wave of being me and cool." While turning Filipino and other "ethnic" foods into a trend feels like, "Why do I need you to tell me that I'm cool? Why do I need you to tell me that I'm valuable?"
That's the crux of the problem that all "ethnic" cuisines face: When they become trendy, it is based solely on the approval of white people. "Why does it matter that white people notice?" asked Ho. "We're already here, and we've been here," said Ponseca. "You've just now discovered it, so now all of a sudden it's a trend."
It's this white acceptance that also determines whether or not a cuisine has "made it." (Whether or not "ethnic" cuisines need this approval is another story.) When Ponseca first had the idea to open a Filipino restaurant in 1998, she canvassed the country, eating at longstanding, beloved Pinoy spots across America, from San Francisco to Chicago to Philadelphia. Still, the cuisine has not yet "landed," unlike other Asian cultures'. Serious foodies have fish sauce in their fridge these days because Vietnamese food has "made it," said Ho. Same for Chinese food — there are spreads in magazines breaking down Chinese fermented black beans and different Chinese noodle types. "People picking apart and analyzing and categorizing food in ways to make it more recognizable to the mainstream consumer — that is how you know it made it," Ho added.
Perhaps the most telling sign that a cuisine has arrived is disassociated from the community itself; it is truly a trend when white men are able to profit off of it. "I think Filipino food will have made it when it is possible to go to a Filipino restaurant without seeing any Filipino people," said Ho. "That is the mark. It's possible to go to a restaurant where all of the culture is in the decor or maybe in the food." But not in the customers. "If you look around, people of that culture aren't represented there."